We understand you don't have time to manage your online presence, so we offer more than just social media management.
As a small business owner, you need a comprehensive solution that goes beyond the design of your website. You want a complete range of digital services to build, manage and grow your business online.
That's why we provide a full range of professional web design and development services to support your business now and long into the future.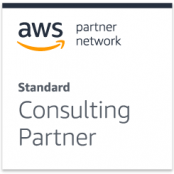 Whether you need a brand new website, an existing site updated, website management or marketing support to grow your online presence, we can provide the comprehensive, professional, tailored solution you desire to meet your business needs and deliver a solid return on investment.
As small business specialists, we understand your unique challenges, so you'll be pleased to know our digital strategies are sales-focused, fully personalised business solutions based on solid data and proven methodology.
Fast-loading, powerful business websites
Serving small businesses across Ireland and the world for over ten years, we guarantee your business website will be the fast, powerful, dynamic digital solution you need to propel your online business forward.
Designed with growth at the forefront of our minds, we invest in the best technologies and digital services to ensure your business remains successful for many years.
Professional WordPress Web Design, Ireland
Delivering more than just a beautiful aesthetic, our websites are powered by intelligent Content Management Systems (CMS), so you can be sure your website is secure, reliable and tailored to your business needs.
Although we offer everything from Joomla to Drupal, WordPress and WooCommerce continue to be the top choices for our clients.
As a small business owner, we know that you need a website that will stimulate lots of sales and is easy to manage. That's where WordPress comes in.
As the original and still best CMS for small business websites, WordPress and WooCommerce make it possible to obtain a stunning and scalable business website at an affordable price. If you haven't heard of WooCommerce, it's a unique CMS system for eCommerce that works hand in hand with WordPress.
The lasting appeal of WordPress is in the ease with which it can grow with your business. Over 50,000 plugins and extensive features mean you can adapt and extend your website over time without any hassle. Another huge plus is how easy WordPress is for anyone to use.
WordPress began as a CMS for small business owners, so it was always designed to be simple to operate, meaning you won't need a degree in digital technologies to update your web pages, add videos, upload images, view website analytics, manage emails, create forms, embed tools, add new pages or change your content.
Ready to chat? Talk to us about your website today.
Call: +353 870 976872 / +44 7918 902904 or send us a message.
WordPress web design and development services, Ireland
Highly flexible with the depth of functionality you need for professional results, WordPress is perfect for running a professional brochure business website or adding WooCommerce, an eCommerce website.
Expert Digital services, Ireland
Getting your business online is only the beginning. Once your site is live, we can provide the full range of digital services necessary to keep a modern business website busy.
Fuelling sales and engagement whilst steadily building website traffic, we can deliver everything from SEO services to social media management, website security and marketing support to keep your website active, fresh and successful online.
Our complete range of digital services includes:
Web development

Software solutions
Whether your small business is based in Ireland or another part of the world, we have a comprehensive selection of digital services to run your online business smoothly.
Stunning, custom designs for success online
All our web designs are exciting, bespoke custom designs shaped to provide the efficient, smooth-running digital solution you need to power your online presence.
From ensuring your site gains the high visibility you require to designing your site to perfectly match your unique business needs, our mission is to see your online business flourish long-term.
We are highly experienced Irish web developers with a passion for championing small businesses here in Ireland and around the globe.
Our web designs are responsive, contemporary, mobile-friendly builds that work on all types of devices. We optimise SEO as standard so your website can be found by your target market online and ranks high in search. Additionally, all our sites are multi-channel solutions suitable for Android and IOS operating systems.
Over time, we can add anything from targeted landing pages to email marketing, apps, maps, eCommerce functionality, additional web pages, membership tools and even custom WordPress plugins specially built to meet your unique business goals.
To kick things off, we'll listen carefully to what you need from your business website and devise a tailored digital strategy thoughtfully shaped to build leads, engagement and sales.
From targeted SEO strategies to boosting engagement on socials, email marketing and website security, we'll deliver all you need to get your business online, to sell and grow quickly, leaving you free to concentrate on running your day-to-day business.
Ready to chat? Talk to us about your website today.
Call: +353 870 976872 / +44 7918 902904 or send us a message.
Besides our passion for small business and many years of experience as web developers in Ireland, we understand how vital it is for you to portray a professional image online and attract the correct type of customer who will come back to you again and again.
That's why we focus on building digital strategies that are laser-focused and fully personalised.
We know what you want from us is a practical, robust business solution that delivers a return on investment. That's why we don't just build websites.
We create affordable business solutions, then get busy ensuring your online presence is highly visible, selling, exciting to use, constantly updated and growing continuously.
Turning your ideas into a working solution for your business, we'll plan, build, manage, market and update your website. Knowing we have the workings of your online operations covered, you can focus on running your day-to-day business.
Using solid web analytics, proven strategies and intuitive technologies, all of our decisions are data-driven for evidenced results that deliver a return on investment.
Trusted web developers in Ireland
Operating from our base in Donegal, you have the added security of being able to come in to see us whenever you choose.
We work with many small businesses across Ireland and around the globe and are highly experienced in meeting the unique challenges of keeping a small business website performing online.
For a trusted web design and development team with the capacity to design, build and manage your business website long term, call us today to discuss how we could help you achieve success online at +353 870 976872 / +44 7918 902904 or send us a message.
There are a few things it is helpful to consider in advance when planning to have a new website built or an existing site upgraded. Here are a few tips and pointers to help you secure the most efficient and satisfying experience:
As with any business investment, ensuring your web developers offer a solution that delivers long-term value is critical.
An affordable website design tailored to your business needs and built with future online success will deliver far more for your money than a cheap, quick fix that reaches capacity within months.
Web design costs are calculated per page, so consider how many pages you may need when planning your budget.
Ensure your web developer offers a scalable CMS with the power to deliver a fast, multi-channel website that provides the functionality to do all you need at the rapid speeds necessary to rank high and look professional.
Planning your website
When thinking about the type of website you want, it is helpful to consider the following before you meet with your web designer:
What daily functions do you need your website to perform for your business?
Who is your target market?
Do you already have a brand style guide?
Do you have the time to manage your website yourself or will you need your web developer to manage online operations for you?
How many pages do you think you might need?
Will you need a domain name and website hosting?
Have you considered how you would like to begin marketing your business to build website traffic and sales?
How soon do you need your website up and running?
You don't have to know all the answers to these questions but it is helpful to give some of them some thought before we meet so you have a clearer idea about what you want from your site. Give us a call us today to discuss your thoughts about your project in more detail on: +353 870 976872 / +44 7918 902904 or send us a message.