Your online presence is not working for you. You have no idea what's going on with your website. You don't know who's visiting or who's converting. You don't know how to get more people to come back again and again. A digital audit will help you understand what's going on with your website, social media, and online presence in general. It will help you identify opportunities for growth and success in your online strategy.
A digital audit is an inspection of your online presence. We produce a comprehensive, personalised report designed to help your business fully leverage digital platforms to meet your goals effectively.
Digital audits are one of the most misunderstood services that digital agencies offer. Often discounted by organisations and given away as a 'free' gift to reel new clients in by some agencies, a thorough digital audit is a vital assessment of your digital position.
Here at Social Media Manager Ireland, we believe in offering our clients an honest appraisal of their digital position without any far fetched promises or guarantees that you will conquer the world.
What Does a Digital Audit Include?
During our audit, we appraise the following areas:
Your website
Social Media

a cross-platform assessment on the positives and what can be improved upon, including platform-specific tactics
an evaluation of other social media platforms that you may not currently be using but may benefit from using.

Online review platforms

analysis of social review platforms including where you need increase and decrease your focus.

Final summary

we include a final review and an action plan for the next steps that you should take.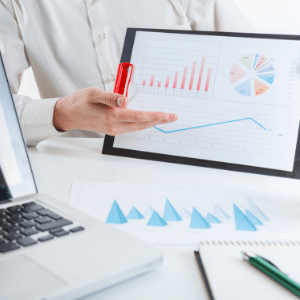 What Data Do You Use to Conduct the Audit?
We gather data from a variety of sources while undertaking your audit, which includes but are not limited to:
Google Analytics data
PPC ads reports
Social media metrics
Historic SEO rank tracking data
our wealth of digital and business experience (not specific data admittedly).
Despite what you may think a digital audit costs a lot less then you think but varies depending on the size of your online presence. Get in touch today for a no-obligation chat and a bespoke price.