All About Social Media Manager Ireland
Social Media Manager Ireland is a small social media management and digital marketing agency based in County Donegal, Ireland. Our primary goal is to help small businesses just like yours thrive online.
The business was set up in 2015 by me, Marc Creighton, a digital marketer and IT specialist with over ten years of experience helping clients of all sizes and various sectors.
Check out our range of services, from social media management to web design and support.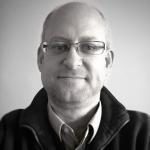 Marc Creighton
Owner of Social Media Manager Ireland

Certifications
Over the past couple of years, we have gone from strength to strength, building our client base and reputation. With our industry-recognised certifications in Bing Ads, Google Adwords, Analytics and mobile advertising, you can be sure that we know what we are doing. I also hold social media software certifications in Sendible and Hootsuite. I also have Amazon Web Services (AWS) certified status to help you host your online presence.
It is becoming increasingly difficult for small businesses to make an impact with their online presence; despite this, we are well placed to exploit the fantastic opportunities for your business on social media. Here are a few examples of our recent client successes;
Sectors I Specialise In
Over the past ten years, I've worked in a number of different sectors, these include:
Healthcare
eCommerce / Retail
Automotive
Housing
Charity
Sports Management
Leisure.
Client Success Stories
We grew the Facebook community of a car dealership by over 150% in 9 months
Website visits and searches for this same dealership increased by 40% in 6 months with just a £250 spend on Google Adwords
With a community engagement strategy, we grew a healthcare product manufacturers Twitter following by 70% in 4 months.
The Legal Bit
Social Media Manager Ireland - a registered company in Ireland under the registration number: 611257. DUNS Number: 986030812 Vat Registration: IE1714000WA