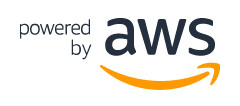 Running a business has always been a challenging venture. Being your own boss can be equally challenging. In today's age with the recent leaps and bounds in the technology sector, running your business has been made immeasurably easier. No matter if you are a sole trader that has just started or a seasoned business veteran, Amazon Web Services (AWS) are here to make your working life more efficient, less stressful, but most importantly, more cost-effective. Below are some tips on how to improve your business using Amazon Web Services.
So why should you use Amazon Web Services? Amazon Web Services can eliminate infrastructure and hardware costs your business may accrue. For example, the Amazon Web Service Total Cost of Ownership Tool (AWS TCO tool) can be used to help business owners to save vast amounts of money. It does this by adopting a pay-as-you-go model to funding a business instead of investing a large amount of capital at the start. It allows business owners to spend their money as and when they need it. These calculators also will enable you to produce estimates for cost-saving and can generate reports for you to use in presentations to investors or share-holders alike.
Amazon Web Services also bring an element of simplicity and flexibility to your business in ways that will create an easier working environment for you that can enable you to make the most of your time. The icing on the cake is how easy it is to migrate to using AWS for your business ventures. AWS provides both security and resilience in their utility, and they can take your business to the next level if implemented and used effectively. Below are seven such services that you should be using for your business right now!
Amazon WorkMail

Amazon WorkMail (AWM) is a secured mail, contacts and calendar service. It has a low monthly cost of $4 per user, per month and allocates each user a colossal 50GB of storage space for their
inbox. Amazon WorkMail also offers support for existing webmail and email clients on both mobile devices as well as desktop devices. One of the biggest perks is that this service is provided with a 30 day free trial for up to 25 users.
Compared to Microsoft Exchange, AWM is both cheaper and less restrictive by coming in at $4.64 a month for the same service. However, Microsoft exchange also limits its webmail to the use of 5 phones and five tablets, only making Amazon WorkMail the smarter choice for small businesses.
LightSail

LightSail is Amazon's service that brings you a secure, reliable and robust cloud server for all of your business needs, be it storage, database or networking needs. They offer this cloud storage
solution starting at $3.50 a month is using Linux operating systems and $8 per month if using Windows operating systems. Like AWM, LightSail is offered with a one month free trial for users and has a variety of plans for different needs. Whats more, LighSail can be configured with free SSL/HTTPS certificates from LetsEncrypt.
Compared to one of the market leaders in Business server hosting, GoDaddy currently has plans starting at $18.77, making LightSail a cost-effective choice for smaller businesses that's why we use it for our web design clients.
Amazon S3

Amazon S3 is an object storage device that can be used for any business storage needs that may arise. It can be used to store as much data as you need. For example, it could save anything from websites and big data analytics to information archives and mobile applications. This service is also an excellent way to retain a backup of computer-stored information for any restore needs. This service starts for as little as $0.01 per GB a month. We use Amazon S3 on all of our website support and care plans for WordPress site backups.
Workspaces

Amazon Workspaces is an Amazon Web Service that can provide a secure Desktop-as-a-Service (DaaS) solution. Businesses can use this service to provision Linux or Windows desktops for workers anywhere in the world, allowing for cloud computing solutions. The service is scalable and has a range of packages for businesses of all sizes. The lowest costs packages being;
Windows: $25 a month for monthly pricing or $7.25 a month + $0.22 an hour for Hourly pricing. That is for one vCPU and 2 GiB Memory.
Linux: $21 a month for monthly pricing or $7.25 per month + $0.17 per hour for Hourly pricing. That is for one vCPU and 2 GiB Memory.
The advantage of this being that you can run a multi-faceted business virtually like never before!
QuickSight

Amazon QuickSight is an insights solution for businesses. Powered by cloud servers, this tool allows you to deliver business insights professionally, quickly and effectively to everyone. The benefits of QuickSight are the production of interactive dashboards that include ML insights that can be accessed from any device and even embedded in applications or websites. The pricing starts at $9 per user per month for an annual standard edition subscription or $12 per user per month for a monthly standard edition subscription. This comes with 10GB of user SPICE capacity. As with most AWS, it comes with a free trial period.
Chime

Chime is an Amazon Web Service that allows you to conduct virtual communications only using one application for all your conferencing needs. One of the main perks of Amazon Chime is the ability to choose the features you need and only pay for them, allowing you to save while using a vital business service. The service is pay-as-you-go with no long term contracts or upfront fees. However, you can subscribe to the pro service for $3 per user per day up to $15 per user per month.
WorkDocs

Amazon WorkDocs is an online service that allows you to produce documents on a secure Amazon server. As the document will be stored on a server, you can access it on any device and collaborate with others to produce documents. This could be very useful for building revenue reports or updating inventory checklists. The pricing starts at $5 per WordDocs user per month with the first 1TB per user per month included.
Overall, Amazon Web Services are most certainly as an aspect of online business small businesses cannot afford to ignore. With growing online markets and businesses going online every day, services featured in the above list will become paramount to being successful online.
As an AWS certified consulting partner Social Media Manager Ireland can help your business move to Amazon Web Services, get in touch today on +353 870 976872 or +44 7918 902 9094.