5 Examples of Small Businesses Overcoming COVID-19
I don't have to tell you how hard businesses have been hit by the global COVID-19 pandemic, and none more so than small businesses. However, with a bit of forward-thinking, there are some great examples of small businesses having to improvise, adapt and overcome the current situation.
Here I'm going to show you 5 great examples of where businesses have done just that.
Operating in the hospitality sector, Monroes of Galway like most pubs have seen there trade disappear altogether since the start of lockdown. Monroes have however been able to improvise, adapt and overcome by launching it's own 'Dial-a-Pint' service.
Heres how it works:
PRE ORDER via Phone (091) 583 397 to book your slot
Phone Lines open at 1pm - 8pm tomorrow (Wednesday) taking orders through until Bank Holiday Monday.
You can book the PINTMAN VAN for either:
30 minute slot = minimum order of 10 pints
1 HR slot = minimum order of 20 pints
Pints of Guinness or Heineken Available
Slots available from 3pm - 9pm everyday and delivery range is 5km of Monroes. Payment must be made in advance via phone order.
Cost is €6 per pint & delivery is FREE!
A barman is included.
Irish Men's Sheds Association is a social enterprise who aim to make it as easy as possible for any like-minded group of men in Ireland to set up, run and maintain a men's shed. To this end, they provide information, resources and support to member sheds throughout Ireland; listening and responding to their members' concerns is a cornerstone of their ethos.
Here's how it works:
They decided to create a series of WhatsApp groups for each of its sheds across Ireland. This way members have a way to keep in contact with and support each other. It has also set up a "buddy system" that pairs members into groups of two and encourages them to check in with each other by regularly texting or chatting by phone or video.
Donations to the Irish Men's Sheds Association are greatly received.
Based in Limerick, Treaty City Brewery which is stocked in over 30 locations around Limerick, found themselves having to diversify into home delivery. Offering free local and national delivery of their brews they have been able to sustain their small business in the heart of Limerick.
Here's how it works:
Place and order online.
Flynn's Garage & Tyre Centre are based in Castlemaine, County Kerry closed their facilities shortly after schools across the country closed. Fearing the loss of business they pivoted to a mobile-only model to service their customers.
Here's how it works:
When your vehicle is in need of tyres or servicing you book it in via a phone call. They will then collect your vehicle from your home or your workplace and carry out the required work. They sanitise your vehicle with medically approved equipment and then return it to you. Payments are by card and processed over the telephone.
Buju Burger Joint in Sandymount, Dublin is a great example of 'improvise, adapt and overcome'. They found themselves having to close on a Sunday once the restrictions kicked in, by Tuesday they had reinvented how they did business, they had created a digital drive-thru, using WhatsApp to take orders.
Here's how it works:
They have now enhanced their website so you can place 'click and collect' orders there.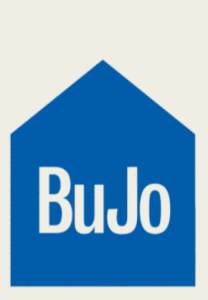 Do you know other great stories of where businesses have improvised, adapted and overcome COVID-19? Then let us know in the comments.
Meanwhile, you may find our post of Google My Business and why it's so important for your business interesting, take a look.