If you don't have a blog attached to your business website, you could well be missing out on a key source of relevant traffic. Talk to any marketer and they'll tell you that blogging is the easiest and cheapest way to improve visitor numbers and boost conversions on a website.
You could start writing that content now, upload it to your website and, hopefully, build up a following. But is it worth the effort?
Here we look at the 5 key reasons why blogging is essential for your business website and how you should give it some serious attention.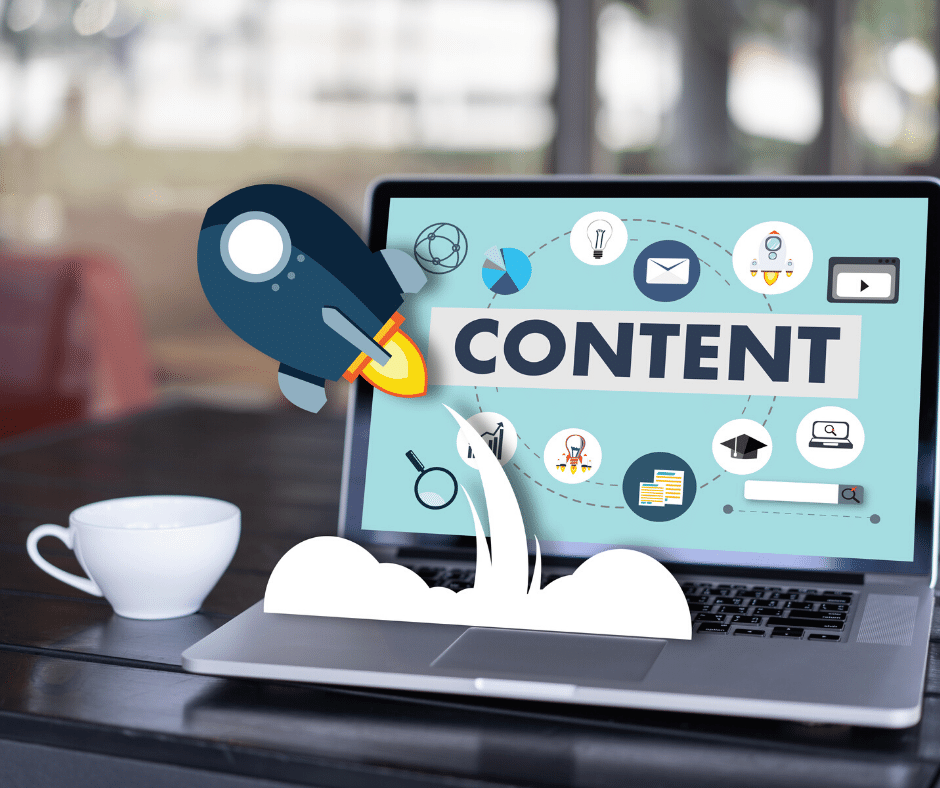 SEO is a complicated business but there are two important ways in which regular blogging can improve your ranking on Google. The first is that it allows you a bigger chance to rank for certain keywords, especially long-tail ones.
Your main content such as service pages is often constrained – you have to balance between getting certain keywords into a page and creating content that is succinct and gets your customer to your buy or hire page as quickly and engagingly as possible.
Blogging gives you more scope with your content and keywords and can help lift the number of visitors based on what terms they are searching for.
The second important way blogging can help SEO is backlinking. When other sites link to your pages, in the eyes of a search engine this improves your relevance and authority. That, in turn, should boost your ranking. In other words, it makes you more visible on sites like Google.
If you can write useful and relevant content on your blog, people will link to it from their sites organically. According to OptinMonster, businesses that regularly blog see a 97% increase in backlinks to their site.
A word of warning here: Your content has to be relevant and useful. That's why it's important to choose topics that your potential customers are looking for and, at the same time, furnish a full and meaningful answer.
There are plenty of other reasons why blogging regularly for your business can boost SEO but these are the two most important.
2. A Blog Builds Your Reputation
People buy off people and you'll find successful marketers and salespersons mention this adage quite frequently. A blog is a brilliant way to establish your credentials and build a stronger connection between you and your customers. It's not just about hitting keywords, it's about building a rapport.
It doesn't matter if you are providing a service or selling a particular product on an ecommerce store. If customers feel they know you and trust you, they are more likely to hire or buy from you.
There's an important caveat here, however. It's the quality of content on your blog that helps build this relationship. Again, you need to focus on what's useful to your customer. In short, every post that you write needs to have a purpose and needs to be written well.
3. It Lets You Explore Topics In-Depth
As we said earlier in this post, your main web site pages are generally limited because you want to sell your product or service and get your customer to the point of sale without miring them in too much copy. Blogging allows you to explore certain topics in greater depth outside of this restricted area.
You might, for instance, want to tell your audience how to best use your product or the steps they should take to get the most out of your service. There may be a news item in the media that impacts your audience and you want to give advice.
Long content works well on search engines at the moment and the more deeply you can answer a particular query, the higher you should expect to rank. That doesn't mean every post has to be 2-3,000 words but if you can produce great, in-depth content it can boost traffic.
4. Find What's Important to Your Customer
One thing that many businesses forget to do is measure how their blog posts are performing. This is pretty important for one key reason. If you are getting more visits to a particular post, it gives you an idea of what kind of things are on your customer's mind.
Not only could that dictate the kind of future blog posts you write but it should also influence how you set out your USPs on your main website to improve conversions. It might even give you opportunities for developing useful products or services for the future.
5. You Get More Conversions Over Time
Yes, blogging can bring a lot more traffic to your site. But how do you get to the next step where those visitors click the buy button on a product or give you a call to enquire about your services?
If you have a good strategy in place, and your content is aligned with user intent, your main site and your blog should work organically together.
One solution is to include a strong call to action for each blog post you write, something which should increase the likelihood of someone heading onto your main site and exploring what you have to offer.
Get it right and you can expect to improve conversions over time as you develop even more good content that not only gives your audience what they are searching for but also builds their desire to find out more.
A great blog also makes your whole site more visible online, especially in search engines and that should naturally lead to a boost in conversions.
It's Time to Get Blogging
While producing regular blog content takes plenty of time and effort, it has been shown to produce a strong ROI compared to other marketing approaches. Whether you choose to hire someone to write that content for you or want to develop it yourself, ensuring that you have a strategy in place is essential.
The first crucial step is discovering what kind of content is relevant to your audience and building a blog list around this that you can work from. Then, it's only a matter of producing the content regularly, posting it online and measuring performance. You should then start to see the results.