Drive Your Dealership Forwards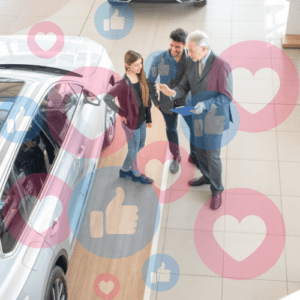 Set Goals
Once you have identified your target audience, it's important to set goals for your social media management. These goals can be anything from increasing brand awareness to driving sales. It's important to set realistic goals that are achievable and measurable.
Choose the Right Platforms
Not all social media platforms are created equal. Different platforms have different audiences and different types of content. It's important to choose the right platforms for your car dealership. For example, if you're targeting a young audience, then Instagram and Snapchat might be better options than LinkedIn.
Create Quality Content
Content is key when it comes to social media management. It's important to create content that is interesting, informative, and engaging. This includes things like blog posts, videos, infographics, and images. Your content should be optimized for SEO so that it shows up in search engine results.
Measure Results
Once you have created content, it's important to measure the results. This means tracking metrics like website traffic, likes, shares, comments, and conversions. This will help you understand what kind of content is working and which content needs to be improved.
Social media management can be a great way to increase brand awareness, engage with customers, and even drive sales for car dealerships. By understanding your audience, setting goals, choosing the right platforms, creating quality content, and measuring results, you can effectively manage social media for your car dealership.
With these tips, you can take your car dealership's social media presence to the next level. Social media is a powerful tool and, when used correctly, can be a great way to reach new customers and build your brand. Need help with your Social media presence? Then get in touch with us to discuss your options.